TEAM MEETING BUNDLE
How to Hold an Exciting & Energetic LIVE Team Meeting
that nobody wants to miss!
What makes a SUCCESSFUL TEAM MEETING?
• Great attendance!
• Happy and motivated team members!
• Learning new and important ways to grow your business!
• Recognizing people's success!
• Love "belonging" to the team!
• Having a ton of fun!
Is this happening at your team meetings?
YES OR NO?

Many leaders struggle today getting team members to attend a meeting. This is what I hear in my coaching business.
Gale, my team is just not engaged enough for a meeting!
Gale, I schedule a meeting and no one comes!
Gale, how do I get my people to attend my meeting?
You will find the answers in this Team Meeting Bundle!
In the Team Meeting bundle you will learn about a strong Team meeting system that drove my team to the million-dollar level.
My team members hardly ever missed a meeting. In fact many of them would drive up to three hours to be at this meeting it was so powerful and so much fun!
What is the secret ingredient that makes the difference?
YOU!
When YOU know HOW to bring the team together once a month at a powerful team meeting you will see an enormous SHIFT on your team!
When YOU learn these steps you will…
BUILD YOUR CONFIDENCE
BECOME AN ACCOMPLISHED FACILITATOR
BE ORGANIZED WITH A STEP-BY-STEP AGENDA TO FOLLOW
KNOW HOW TO KEEP THE TEAM'S ENERGY, MORALE AND MOMENTUM CONSISTENT
YOU
Will have a team that is engaged and active at your meetings
A team that wont want to miss ONE MEETING
A team that is ready to share and contribute and
love to belong to
YOUR TEAM!

Here's how the Bundle Works!
You receive
THREE WEBINARS recorded
ONE Team Meeting Bundle Workbook pdf
ONE Blank Team Meeting Agenda Template pdf
| | |
| --- | --- |
| | In Webinar #1, we cover how to create the energy and excitement! We work on a preparation checklist and ways to promote your meeting with a scheduled step by step list.  You also learn a strategic process to get good attendance at every meeting that will have your team engaging with one another and loving to be part of your meeting. |
|   | In Webinar #2, we create your own Team Meeting Agenda template.  We focus on ten steps that help you feel confident in running your meeting.  Each step is laid out with a detailed description and a time schedule to help you stay on point in keeping to your desired timeline.  You will follow this Agenda template every month and feel confident leading your team. |
|   | In Webinar #3, I show you how to recognize team members to help them grow their self esteem and feel proud to belong to your team. You'll learn how to choose the right incentives for your team that increases your team sales, bookings and recruiting. |
Plus a BONUS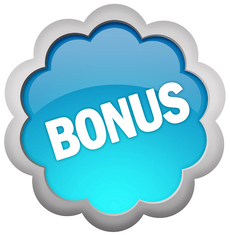 TOP 10 INCENTIVES TO INSPIRE & GROW YOUR TEAM! pdf

Christa Metz,
Senior Director
Lemongrassspa
Much has changed since I implemented Gale's system to holding a successful team meeting. We now rent a bigger facility since our attendance has gone way up. I don't feel stressed and since jobs are delegated, I find many team members volunteering for the jobs. They love to volunteer and make it a team effort. I am seeing confidence building when my team encourages one another. They strive to attend every meeting because they know the impact it has on their business. Gale encouraged me to offer the meeting after the meeting and this was where the magic really happened. I didn't believe our team would be as close of a sisterhood they have become. It's truly a magical time to watch those friendships grow. I am feeling so much more confident in training and leading my team.

Make YOUR Team meetings more energetic, exciting and FUN!
NOW!
TEAM MEETING BUNDLE

These are the STEPS YOU'LL LEARN
• How to encourage team to invite GUESTS to Team Meeting
• How to convert guests to Team Members at the meeting
• How to get interaction and contribution from team members.
• How to recognize team members with a specific method to build their self esteem.
• How to encourage peer training where team teaches each other.
• How to train on product knowledge so the team is ready to sell.
• How to create a distinct 20 minute training topic for each team meeting.
• How to energize the team with team building exercises
• How to stay on point to make your team meeting flow with the right time schedule
• How to have a POWER CLOSE to encourage team to take action
• How to create TEAM CAMARADERIE with a special magic after meeting exercise.

Once you learn the system then move to the NEXT STEP and
learn about
DONE FOR YOU
MONTHLY TEAM TRAINING LEADER KIT
Subscription
at
www.mymentorbiz.com/teamtrainingtopics/