Have you been taught to ask EVERYONE at your parties if they want to join your company?
Did you feel like you're being pushy and out of integrity but you do it anyway?  And you're still not getting the recruiting results you want?  Recruiting skills are the key to you becoming a million dollar leader, and now you can learn my secrets and formulas that will help you grow the team you want to lead in my…
 RECRUITING BLUEPRINT SYSTEM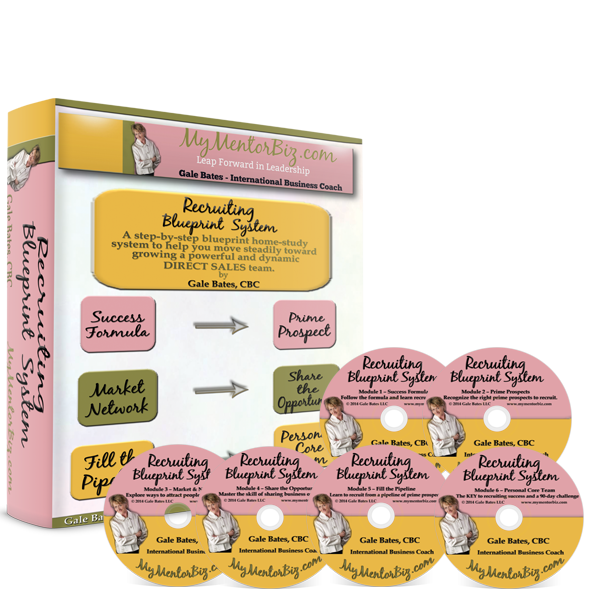 A step-by-step blueprint home-study system to help your move steadily toward growing a powerful and dynamic Direct Sales Team.
Hello Direct Sales Leaders, Consultants, trainers and coaches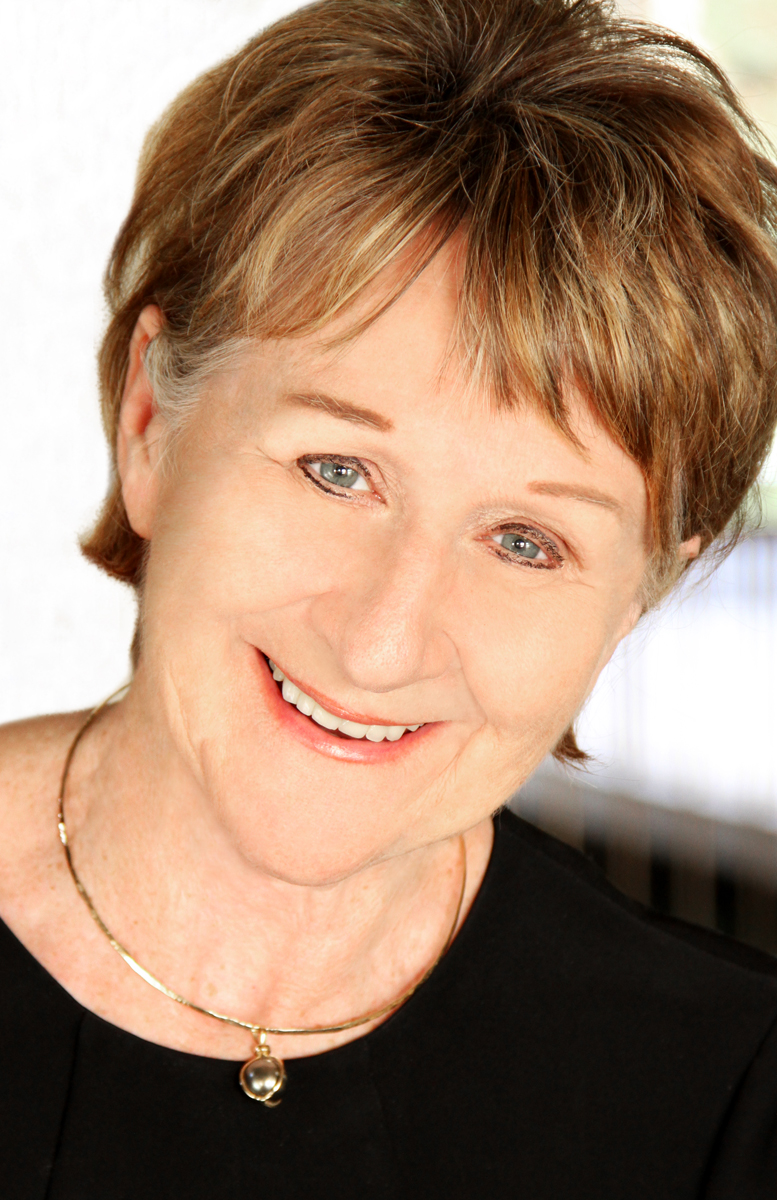 Are you one of those direct sellers like me, who thought it would be SO easy to recruit a team in a very short amount of time when you first joined direct sales?
I thought because "I" loved my products and company that others would naturally "love" it too!
This was one of my first BIG lessons in joining direct sales, but it was also the first BIG intention I set for myself to learn how to become a top recruiter and build a dynamic team. 
What kind of recruiter are you? Do you… 
struggle to make calls to prospects?

wonder what to say and how to say it?

wish you knew who was the "right" person to approach about your business opportunity?

meet with people who seem interested and then disappear from sight. 

feel frustrated by not knowing "where" to find the "right" prospects

get lots of interview appointments but find it difficult to get them to say "yes" to your opportunity 

try to share your business opportunity, but nobody is ready to listen

not understand the value of building a "Pipeline of prospects"

hold interviews, but having trouble closing or even converting.
It feels like you have the desire to build a team, but not sure where to start. 
 So, let me share with you exactly how I did it and grew my million dollar team
step-by-step,

learning the basics

on how to recruit

and grow a strong dynamic team.
I'm thrilled to announce my brand new home-study program in which I teach YOU how to learn these fundamental recruiting skills and grow a large dynamic team. 
It's my
RECRUITING BLUEPRINT HOME STUDY SYSTEM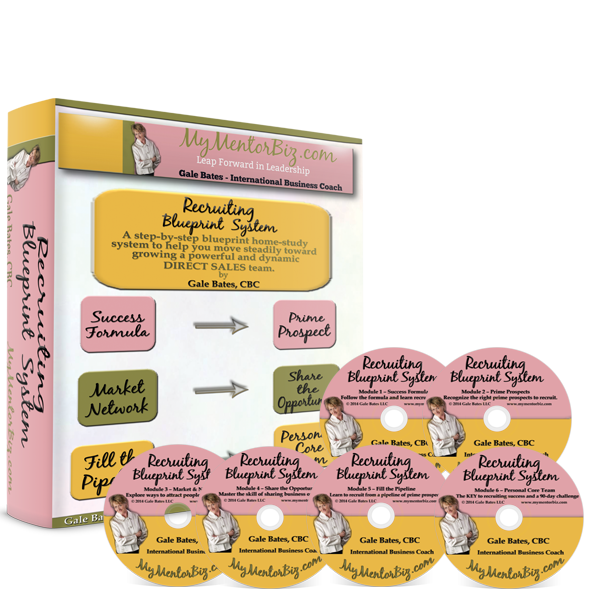 In this Blueprint system you'll learn the fundamental skills you need to master recruiting and grow a strong personal core team.  This is the key to developing and growing a million dollar.
I know sometimes we feel like recruiting is difficult and we get frustrated because it's not like selling a product.  The skills you learn in this home study course will help you get over that feeling. 
What you learn are simple, step-by-step, techniques you can implement in your business right away to recruit your dynamic team. 
My client, Kelli,  used these techniques to build her DREAM TEAM and become the number ONE leader in her company, earning a six-figure income. (Read about Kelli here.)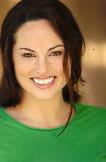 When I started working with Gale I had a team of 20. I barely knew how to turn on a computer much less handle a team of 20 or how to effectively communicate with them!  I knew if I wanted to grow and retain a large team I needed support.  Gale helped me get systems in place to build an extremely large team and now I'm at the top of my comp-plan! It's so exciting!  I can say with absolute confidence that Gale is my secret weapon!  My team members respect and love me and I know because of Gale's coaching they can count on me to be consistent!  With her coaching you will see your business explode!  Many of my leaders now coach with Gale because she helps them put systems in place to run a large organization with least amount of time output! I do a lot less work today than I did 3 years ago and my team is 10 times the size!  I have a beautiful life where I am running my team and my team is not running me.    Gale has helped me with healthy boundaries. My income has grown 800% and my children have a mom that doesn't take away from our life or quality time!   Gale is the best investment I have made in direct sales.  Without her I could not do it and still run a family of 6!  My company is now adopting Gale's systems to use as part of their growth plan. 
Kelli Bono, Platinum Director Lemongrass Spa www.ourlemongrassspa.com/1528
Your Recruiting Blueprint Home Study system covers the following topics in detail
Learn why fundamental  skills are your most important asset to becoming a top recruiter.

Master recruiting skills. Identifying prospects, getting the interview appointment and understanding the next step for all prospects.

Follow a simple proven recruiting formula for success that helps you focus on growing your personal core team

Identify just "who" is an ideal prime prospect.

How to build a pipeline of "ideal" prime prospects

Follow a process that helps you market to your ideal prime prospects

Use worksheets and checklists that help you learn the recruiting skill set

Learn the ins and outs of marketing offline and online with social media of attracting ideal prime prospects

How to create recruiting conversations to prospects that makes you a professional entrepreneur

Learn my secrets and need to know tips of holding recruiting interviews with prospects to fill your pipeline.

How to make recruiting interviewing your top priority and have consistent new recruits on your team.

How to network and create interest so ideal prospects will want to know more about your business opportunity

How to close your interviews in a professional manner so you are not attached to the outcome

understand the value of building a strong foundation for your team.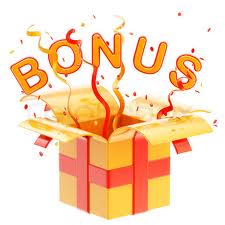 There's even a BONUS SECTION covering a challenge that will help you stay on track and be accountable to recruiting in a 90-day period with follow-up accountability. 
 With 102 pages, my "Recruiting Blueprint System" covers these six easy steps with information and material you need.   The beauty of this system is that you do it in your "own" time.  That's why it's a home-study system.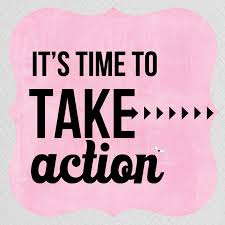 I believe in TAKING ACTION – I want to teach you how to develop these skills and go from having an ordinary business to having an EXTRA-ORDINARY business.  That's what happens when you learn how to recruit and grow a dynamic team.  No matter what your current business level, this system is designed to work for everyone.  Even if you implement just ONE of the tools, you're very likely to see your team grow.  But, taking it step-by-step on your own schedule you'll find what works best for you and your business.   
 Option One (Best deal): Pay-in-full at $147

Option Two: Pay in 2-monthly payments of  $79

Read how Margee Lennard is growing a fabulous Jockey P2P business using these recruiting techniques…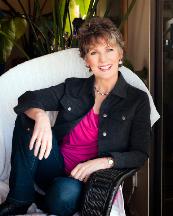 My goal was to promote 2 more Team Leaders to hit the Director level in our company. I accomplished that. I knew I wanted to work with Gale.  I love her direct style, and ability to lay out the steps, then hold me accountable. Though I knew what to do to achieve my goal, I benefited from having Gale keep me accountable and supplement me with ideas and techniques that work.  I often use her suggestions with my own team, making me a more powerful coach in my Jockey business. I use the lessons gained from these sessions to strengthen my own coaching skills with my team.  An unexpected benefit was when I was scheduled to be a speaker at my National Conference, Gale was helpful with suggestions, and proof read my talk, to make it even stronger.  I had so many positive responses from that talk.  Gale is such a credible coach, as she has been where we are.  She is not coaching from a text book or from motivational books.  She coaches from her heart, as someone who has taken every step she is asking us to take. I so appreciate that.
Margee Lennard, Director, Jockey Person to Person  www.myjockeyp2p.com/margee
My client, Jennifer Hoyle, is a rock star recruiter using these techniques. Here's what Jen has to say.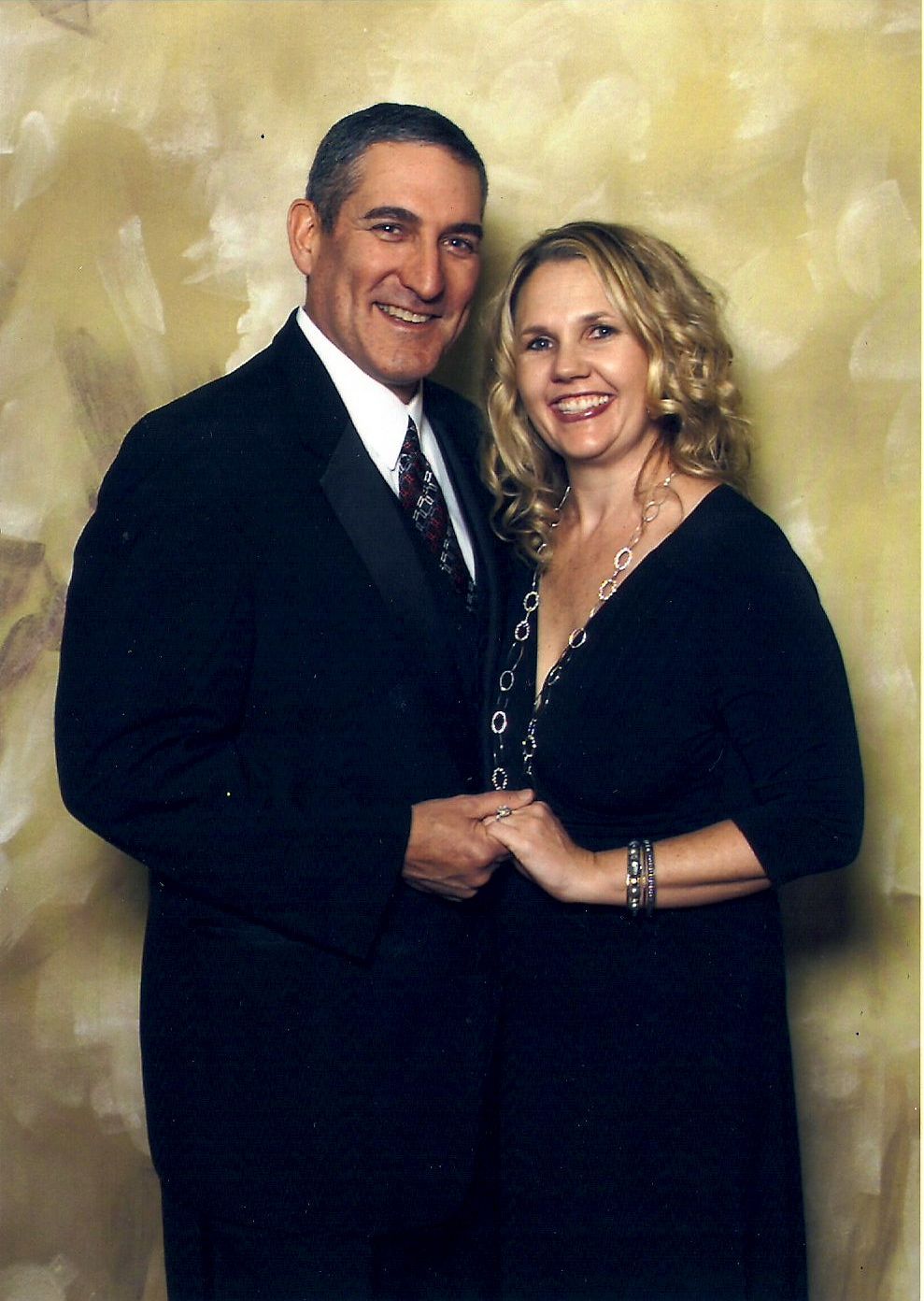 When I began working with Gale I knew I wanted a 6-figure income.  Gale was recommended to me by several very successful leaders within Direct Sales. The biggest thing that has changed for me is having systems. I have put many of Gale's famous systems into place. Her "Calendar Girls" helped tremendously in the growth of my team. Each month I hold a booking Blitz and it motivates and excites my team to get their name down for Calendar Girls. Gale also taught me systems that have helped me be organized in my biz.   In less than a year I have promoted to Senior Director, Premier Director, and now Executive Director! I had a team of 35 and now we are a team of 208! Gale shows me that it can be done and boosts my confidence and gives me the tools to be successful! My Confidence and self-esteem is through the roof.  I feel I have grown myself and as a leader and that is what I prize most. I am a mother of 8 and for me my life has always been about my babies and a wonderful husband. Honestly I didn't have anything for me, truly just for me. My business, with Gale's coaching, has helped me to gain the confidence I lacked, built my self-esteem and given me a gift that is truly all mine. My business is 100% what I do with it and make of it. I am blessed! 
Jennifer Hoyle 
Executive Director, Lemongrass Spa 
www.OurLemongrassSpa.com/jenhoyle
Here's all you get when you order my
 RECRUITING BLUEPRINT SYSTEM.
Six Modules CD'S that you can review the content over and over again. 
In each module you listen to the accompanying CD and work the exercises in the workbook. 

There's a special section to write notes in the workbook as you listen and learn

Each worksheet is listed for each module so you write down what you learn.

At the end of each module is an Assignment to complete so you feel confident in implementing the skills and techniques you've learned
Module 1 – Success Formula
In this module you'll learn the first steps to recruiting, they may not be what you think, but they are ESSENTIAL if you want to be a rockstar recruiter.  I have created a success formula that teaches you these essential skills to identify prospects, how to approach them, what to say and create a positive mindset.
Module 2 – Prime Prospects
This module teaches you the power of building friendships first in finding ideal prime prospects.  These are people who have a need or reason for your opportunity.
Module 3 – Market and Network
You'll love learning how to develop a lead generation strategy marketing you and your business in seven areas.  You'll learn how to develop a powerful introduction that attracts prime prospects to want to learn more about your business opportunity.
Module 4  – Share the opportunity
This is the module that will take you over that feeling of feeling pushy.  When you know how to share your business opportunity with confidence you appear as a professional entrepreneur. 
Module 5 –  Fill the Pipeline 
The skill set I teach you in this module is like no other.  When you know how to fill your pipeline with ideal prospects, you'll have people joining your team on a consistent basis over time.  There's a recruiter's checklist to keep you on task. 
Personal Core Team
We amass the skills you've learned in the first five modules to show you the powerful strategy of building a very strong personal core team.  It's this module where you learn what it takes to build a million dollar team. 
BONUS module – 90-DAY Recruiting Challenge
If you're SERIOUS about being a rockstar recruiter and building a million dollar team, you'll take my 90-day recruiting challenge and benefit from the EXTRA bonuses you'll receive when you join the accountability program I've developed with this bonus.   Good luck !  I can't wait to see you in this group.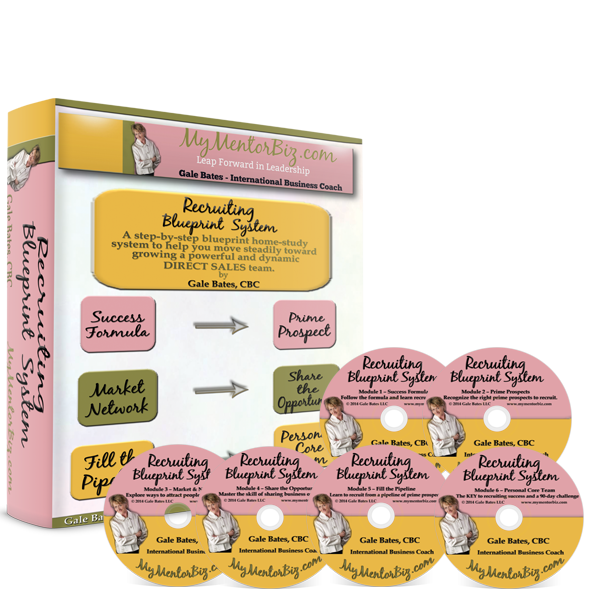 Are you ready to rock recruiting?"Yes!  I'm ready to grow my team!Which risk-free option would you like?
Option One (Best deal): Pay-in-full at $147

Option Two: Pay in 2-monthly payments of  $79 

So, are you ready to learn how to be authentically YOU and attract the right prime prospects to you and become a rockstar recruiter? 
I am here to help you along the way WORKING at your OWN pace STEP-BY-STEP so you will be a shining light for others to follow.   That's what happens when you recruit and grow a dynamic team, you become the leader that makes a difference for others. 
Click here now to get your workbook and modules on your way to you AS soon as possible.  The price includes shipping.  
Option One (Best deal): Pay-in-full at $147

Option Two: Pay in 2-monthly payments of  $79 

Love & Success to you,

Gale Bates, Your "Make the Leap" Mentor
P.S.  Remember to take the 90-day BONUS recruiting challenge and join our special "private" accountability group program.