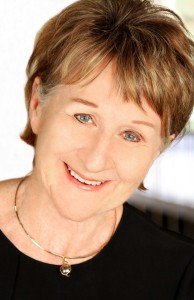 Welcome!  I'm Gale Bates and I'm thrilled you've landed on my site.
When I meet someone new I love to offer my hand, look them in the eye, line up my heart with theirs and give that person my full attention in getting to know them.
That's what I'm doing with you right now as we get to know each other.  It's a skill I learned in growing my million-dollar team and six figure income business when I went to the top of my direct sales company.
After spending 10 years building a conventional business where I designed a product, manufactured it and marketed it to the public opening retail stores, I learned how to run a successful business.  However, to have a successful brick and mortar business it took a lot of inventory, a lot of employees and a lot of investment dollars.   As I was selling this business, serendipity happened, and I met a top leader in a direct sales company who was making a 6-figure income with no inventory, no employees and an investment of a $1,000 start up kit.   I was intrigued, so I thought I'd give it a try.
I knew when I attended my first convention and I walked into my first workshop entitled, "How to make $100,000 a year in Direct Sales," that I'd found an incredible industry that was not only a way to make a great income, but had the ability to change lives!  It showed me a profitable path to success!
"From Ordinary to Extraordinary"
I love to say,
"when women own a Direct sales business, they go from ordinary to extraordinary." When a woman walks across the stage at convention and receives accolades for her efforts, it's not about the award, it's about a feeling she has inside of her that she's been acknowledged!  People applaud her, say "great job" and "I'm so proud of you!"  There is no other industry that builds confidence and self-esteem than direct sales, and this is what makes her extraordinary!
On my journey as a leader of the #1 team in my company, I focused on helping each member of my team be "extraordinary."  I made it my mission to have the MOST award winners on that stage at every convention.  In the journey, I learned how to grow a team that creates love, friendship and income potential for everyone.  Income potential that helps
a mother pay for her children's private school education
families prosper with just an extra $500 a month
women feeling financially secure for the first time ever, and
a woman feel she has the confidence to lead a team, stand out and be remarkable!
This is the what I mean by "empowering others."   It's what we do in this industry like no other I have experienced.  
I believe there are two fundamental pieces to being successful in direct sales.
#1  Learning the skills to book, sell, recruit and become a Leader.
#2  Adopting a mindset, that keeps us positive and being persistence in the pursuit of our goals.
L.E.A.P
Learn
Earn
Action
Persist
Today, I am an international business coach – combining my extensive leadership expertise and a mindset to deliver a step-by-step approach to my unique systems and strategies to help my clients LEAP forward to enjoying a successful and profitable direct sales business.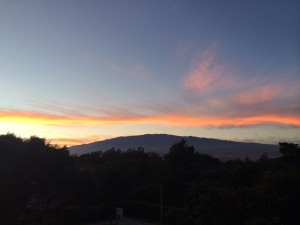 Working from my home office on an island in the middle of the Pacific Ocean, called Waimea, Hawaii, I get up every morning at 4:00 am!  Read a personal development book for 30 minutes.  Take a 4 mile walk or bike ride (4 times a week), and as the sun rises over the beautiful Mauna Kea, I begin my first coaching calls with people from the four corners of the world.
I love my clients!  We develop a special friendship and trust because it is YOUR needs we focus on and partner together.  And so if you think
its time to play a bigger game in your business
it's time to make a commitment to invest in yourself
it's time to have a mentor, a friend to help you "feel" the success that is waiting for you.
Then contact me for a complimentary 30 minute coaching session at mymentorbiz@gmail.com 
Now that you know a little bit about me, on our call we'll focus on YOU and your needs  and together we'll find a way to help you learn those valuable basic skills, develop what I call the W.I.T.A. approach and most of all make money in your business that will put a smile on your face every day!
Thank you for visiting my site. 
Love and Success to you,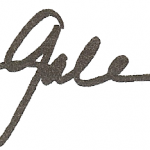 Gale Bates, Your "Make the Leap" Mentor 
ps. Is now the time to take your dreams off your wish list and put them on your to do list?  Then click this link and complete your "Information sheet" and schedule your call with me now!