2017 DIRECT SALES PLANNER
A customized Planner for Direct Sales Entrepreneurs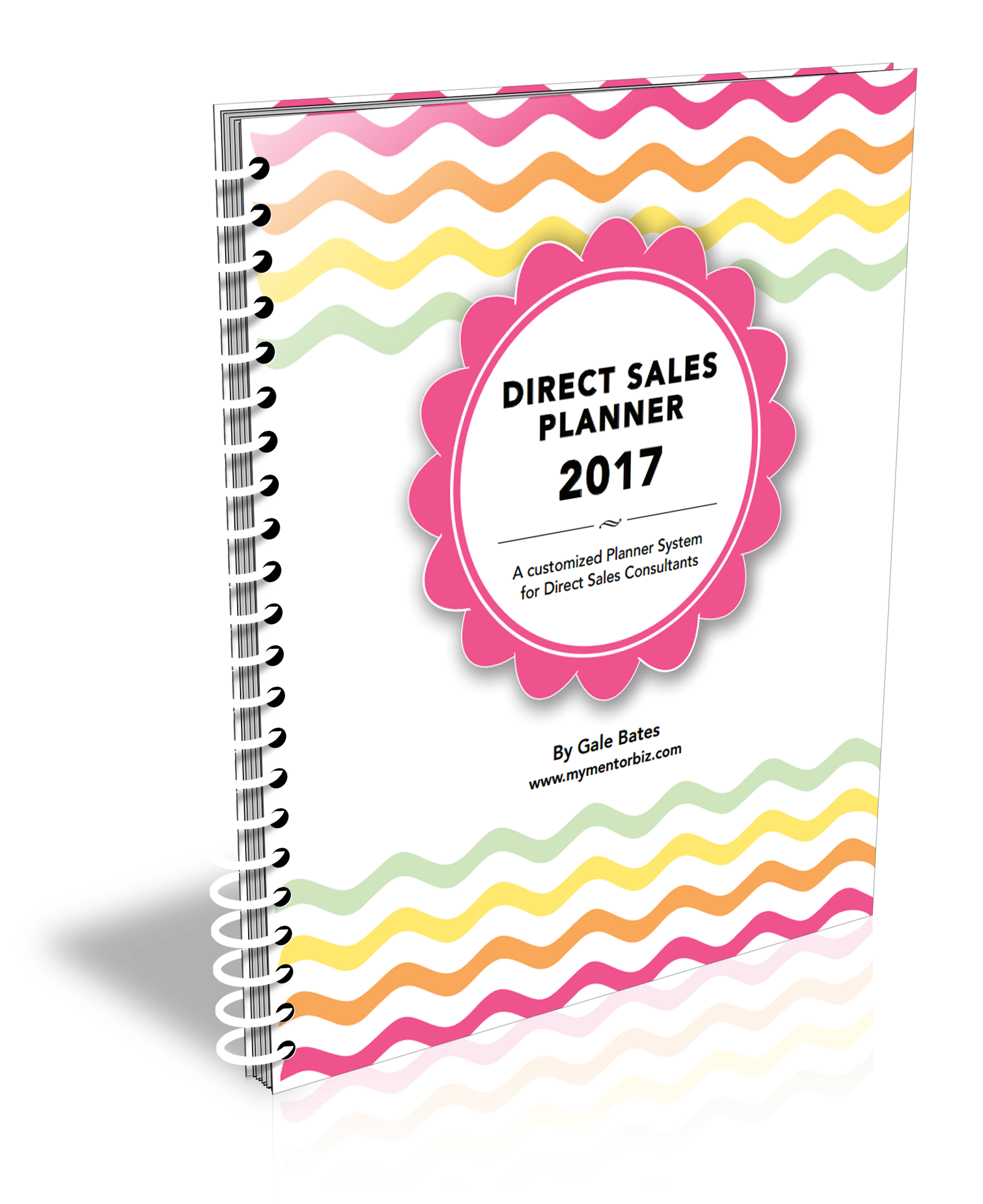 Don't you love it when you know you have the right planner, and you feel excited and ready to grow your direct sales business? You get organized and focused because you have a place to write down your goals, set your priorities month-by-month, weekly and even daily.  You feel confident when you schedule the most important business activities in an orderly manner especially when you have everything you want in ONE PLACE!
I believe it's all about having a system to run a profitable direct sales business and you won't be disappointed this year working with the 2017 DIRECT SALES PLANNER. Here are the reasons why…
• It's customized for Direct Sales entrepreneurs.
• You have a whole section to write down goals and action plans.
• It will help you gain consistency in your business.
• It will help you know how to get bookings with ease.
• It will help you expand your reach for new clients.
• The planning pages help you keep your calendar full.
• We have WEEKLY planning pages to keep you on track.
• You'll learn how to work smart creating systems and strategies.
• You actually have a place to figure if you're making money every month, and
• You have specific worksheets to help you work smart!
Mostly, it will help you take control of your busy schedule, get organized in managing your time and help you figure exactly how to earn the money you want. Over the last five years, hundreds of women have used this planner and workbook with amazing results.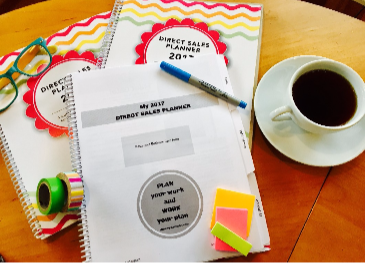 The 2017 DIRECT SALES PLANNER has simple, yet powerful techniques to help you not only dream and set your goals, but it helps you actually make them happen!
Struggling to have consistent bookings is the ONE thing most direct sales entrepreneurs have in common. One of the systems in this planner is called the "Calendar Confidence" system. It's laid out step by step for you to follow to keep you focused on having consistent bookings.
In the 2017 DIRECT SALES PLANNER
you have ONE PLACE
to keep track of important new leads and connections

to check-off a list to coach your hostess for all your parties

to write down your priorities in a Monthly action page

to write in ALL bookings, recruiting appointments and team meetings, important events.

to write results of every party, online sales, re-orders.

to keep a running total of yearly sales and recruiting.

to calculate your sales and commission income.

to track your revenue and expenses (and hand to your CPA.)

to track your personal team growth
Get organized and feel in control of your destiny with the
2017 DIRECT SALES PLANNER
$49.00 plus s/h
   US and Canada Orders

                          International Orders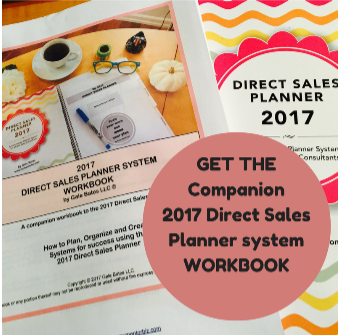 Unlike regular planners,
the 2017 DIRECT SALES PLANNER has a
Companion 2017 Direct Sales Planner system WORKBOOK
This is a separate pdf downloadable workbook that includes EIGHT sections of training articles and worksheets written for direct sellers, like you, to help you book, sell and recruit so you know you are making money in your business.
Get the details of the Companion 2017 DSP system Workbook
here.
From: Gale Bates, Your "Make the Leap" Mentor 
Hello Direct Sales Entrepreneurs, 
I'm so excited to share the 2017 DIRECT SALES PLANNER with you this year with its extremely popular companion workbook. The workbook this year, has EIGHT sections to help you create those systems in your business. I actually show you how to create a system in each section. This planner is so much more than writing in a few bookings, it's full of ways to help you save time, work smart and make money using specific proven systems and strategies.
Do you find yourself dropping the ball because you're spread so thin organizing your life and your business?
Are you a busy mother who needs help in managing time for your business around your family?
Are you missing those important training calls and save them for later, but never get around to listening to them?
A planner is designed to help you work your business in daily increments of time in order to stay consistent. Consistency is the ONE thing that builds your business faster than anything.
Where else will you find a planner that teaches you –
• How to get bookings with confidence using a system that works.
• How to find your own booking routine using step-by-step instructions.
• How to build high attendance at every party with KEY hostess questions.
• What to do when a hostess wants to cancel
• Tips to have a $1,000 party every time!
• How to engage and grow your business on social media
• How to hold successful Facebook parties
• A recruiting formula that helps you build a strong dynamic team
• A marketing strategy to brand yourself and generate new business.
• Ways to help you step up to leadership
These are some of resources in this planner that help you have success in running your direct sales business.
Your 2017 DIRECT SALES PLANNER is a tool where you will see at-a-glance your next available bookings. It will remind you of upcoming team training and company events. It will help you track your monthly sales and income. It will help you schedule those important recruiting appointments.
This is the same PLANNER system my team and I used in growing to the million-dollar circle. It helped me keep the balance in growing my personal business, holding my parties, recruiting appointments and networking to generate new circles of business.
Having my goals in front of me every day in my planner helped me stay on track to win incentives and my company trip. This workbook was not only my daily to-do list, it helped me map out my month, my quarter and my year – all in ONE PLACE.
A Sunday Night Ritual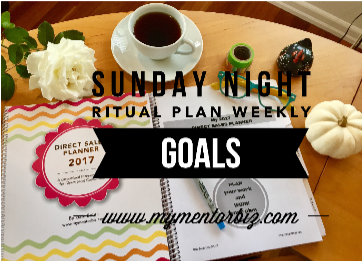 One of the SUCCESS rituals I share in this planner is the Sunday Night ritual. I show you how to use this ritual to plan a successful week. It's an extremely powerful exercise that helps you feel in control balancing business and life. The systems and strategies you learn in this planner are the components I used to earn a 6-figure income.
Read how this brilliant tool is helping other Direct Sales Entrepreneurs get great results now!
---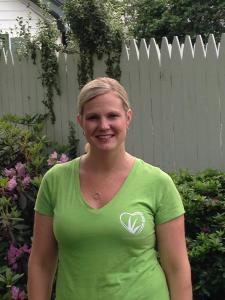 Amanda Herlan, Director Lemongrasspa
When I first started working with Gale I needed help with organizing and keeping my calendar full.  Gale introduced me to the Direct Sales Planner which helped me get rid of the 3 calendars, and put all my appointments and parties in one place.  Once I implemented the green sticky system on my calendar – it was full!  I went from having one or two girls on my team to suddenly having 10 to 15.  I had never been in a leadership position before and quite honestly had no idea what I was doing.  Gale helped me build confidence anytime I had a slight doubt that something was just a little too far of a stretch.  If I had a goal in mind – she said I'll get you there and this is what you have to do.  Guess what…..I reached that goal!  I was number one in sales for my entire company and broke company records for monthly and yearly sales!  Here's what using the Direct Sales Planner did for me.
Went from having Half Full Calendar to a FULL CALENDAR

Became #1 in sales for the entire company

Added 20 more team members

Starting to get systems into place for my team

A monthly commission check $1,000 more than when I started.
So much Knowledge…..I can talk the talk now 🙂
---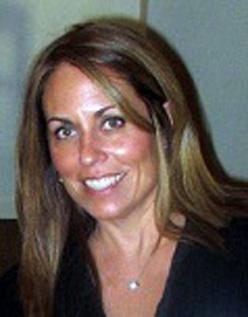 Marla Nemanic, Senior Director
Lemongrassspa.com
"Gale's Direct Sales Planner is fabulous! Everything I need for my personal business is now in one place. No more sticky notes everywhere! I can keep track of my appointments, recruit leads, party sales, individual orders, expenses, mileage, commissions, and bonuses. Now that I am organized, I can see clearly my activity every month and know exactly how much income I am earning.  I love seeing my paychecks rise! It is so exciting!! Thanks to Gale and her Direct Sales Planner I no longer dread tax season."
---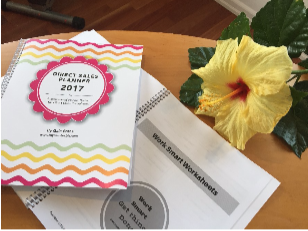 Are you ready for a record breaking year in 2017?
Order your Customized
DIRECT SALES PLANNER
NOW!
$49.00 plus s/h
   US and Canada Orders

                          International Orders                          

Then, GET THE MOST
out of using the planner system and order the
online downloadable companion workbook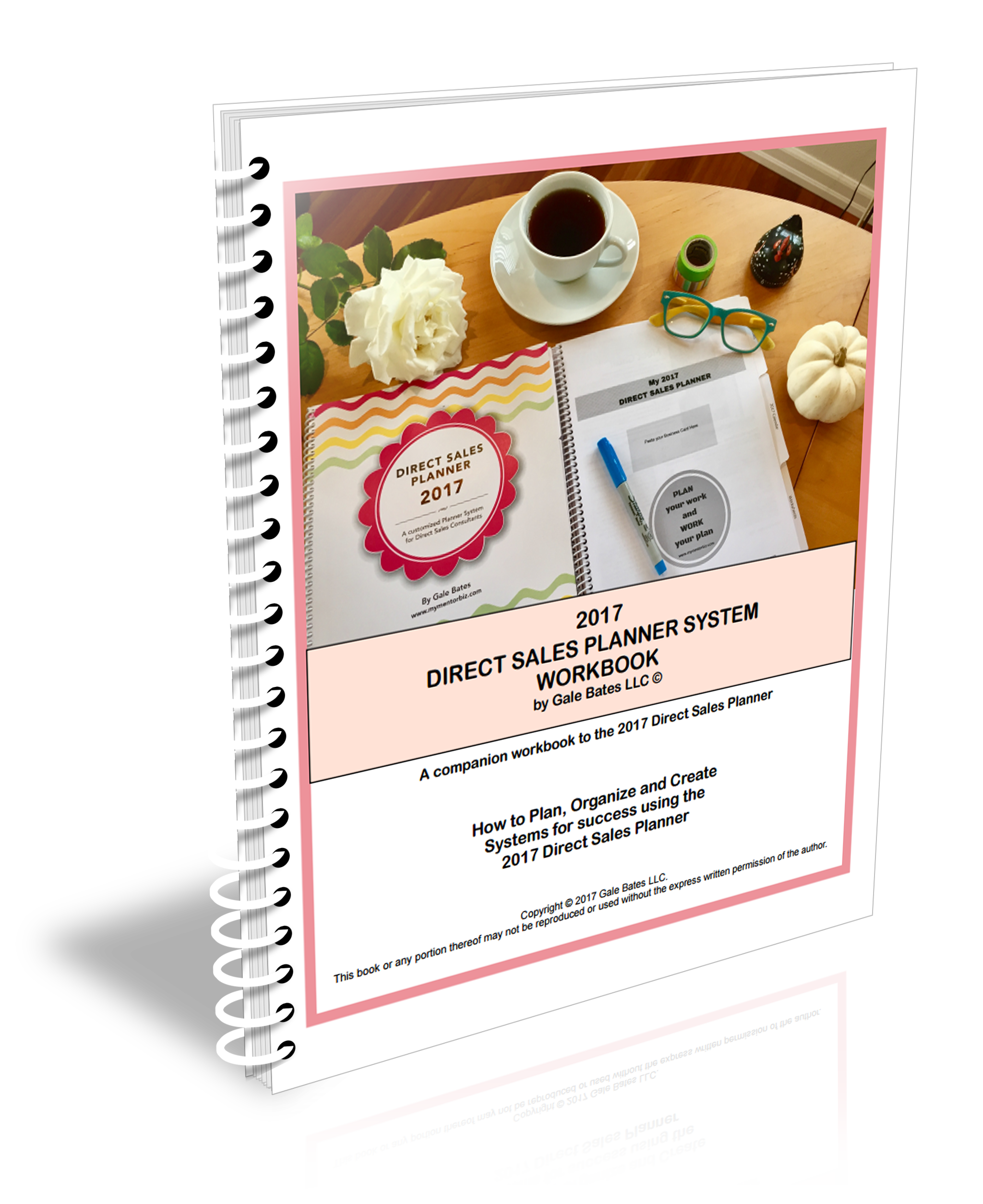 Companion 2017 Direct Sales Planner System WORKBOOK
Click this link and Use the
CODE
WORKBOOK20
to get your special discount
Enjoy being organized and working smart. Track your sales, your bookings, your recruiting appointments. Calculate your income and expenses and map out your goal path to have an incredible year of success in your Direct Sales Business.
Love & Success to you,

Gale Bates, Your "Make the Leap" Mentor.