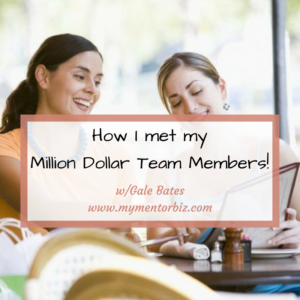 This is a story about the power of follow-up!
Alice lived in Denver and was an executive for a large non-profit organization traveling around the world.   She was attending a high powered corporate meeting and was impressed with a colleague's outfit!   A conversation with her Canadian colleague found her curious to find out if she could find the clothes in the U.S.
Alice found the US headquarters in Chicago and called our corporate
headquarters to find how she could purchase the fashions in Denver.   She was referred to me and of course I followed up immediately when I was given the lead from our head office.
Alice booked a private fitting appointment with me! In fact, I went to her home for the fitting showing her how to use 10 pieces of clothing to make over 30 outfits that would help her with her busy travel and corporate position. She was delighted and decided to be a hostess! (My job was to convert every private fitting appointment into a booking.)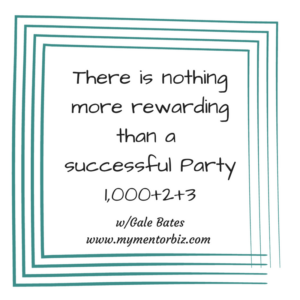 Alice had a fantastic group of friends and her first party was a huge success. Over $1000 in sales and two future bookings, one of which was Alice who was ready to do another party in a couple of weeks. I made some terrific friendships with Alice and her group of friends and we did parties every time we had a new collection!
Alice became one of my top hostesses, and one of my rules is to share the business opportunity with every hostess. Alice and I had a coffee chat conversation about two weeks after her second party. I knew that she was a busy executive, but because she loved the clothes so much and had a great group of friends, I thought she would be ideal. She was impressed with the business opportunity, but she was NOT ready to join at that time. So I kept following up with great customer service with Alice, and she was one of my top hostesses every new product release.
Then, one day, I received a call from Alice who said she was ready to truly look at the business opportunity because her job had been eliminated in her organization.
Alice signed up and decided to be on the fast track to build her business. She had a very strong "why" with teenagers in high school getting ready for college.
Fast forward 2 years later.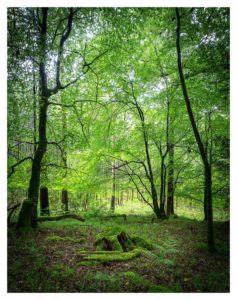 Alice and I are walking through THIS magical forest in Cork, Ireland. We have both won the trip for the millionaire's circle spending 5 days and nights at the amazing Sheen Falls Lodge in Cork. It's 6 in the morning, the air is fresh with morning dew and the forest feels like fairies and goblins are hiding amidst all the lichen and moss! We both loved to walk early in the morning and this was one of the most beautiful walks through the forest and along the banks of the lake.
Alice says to me.. "Gale, I cannot thank you enough!"
I turn to Alice and say, "Alice, don't thank me, you have done a fantastic job leading your team to the million dollar circle, and I am so so proud of all your efforts. It is my honor to have you join me on this amazing journey."
Then, Alice said to me, "No, Gale, that's not why I'm thanking you. I'm thanking you because you asked me to join our company NINE times before I said yes."
I was floored – I hadn't realized it was NINE times! But in actual fact it was. Every time Alice was a hostess, I'd say to her, "Alice, you'd be so great at this, is it time for you to join?" I'd just gently keep following up with her to see if NOW is the right time for her to join.
And as you see above, because I kept asking and following up and building a fantastic friendship with Alice, when she was ready she called ME! And she became my first million-dollar circle leader on my team!
The Power of follow up with prime prospects is to keep going until the time is right for them!
This is what I teach my coaching clients so they understand that when a person is ready to join, they are ALL IN , they "want" to grow a business and the net result can be extremely exciting when you help team members grow their strong teams because everyone benefits!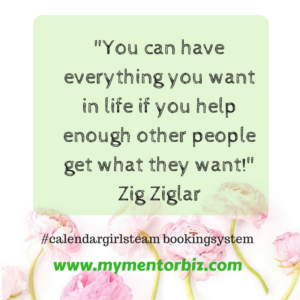 I'm having a fantastic week teaching 45 women how to find the right people who are ready to join their team in a private Team Building Boot Camp.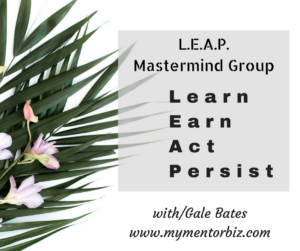 There are still a few slots left in my L.E.A.P. mastermind Coaching Group. Is it your time to learn these skills? Then join our group and be inspired by others who are like you and want to learn to build a strong and dynamic team.?
Learn more about it here and message me at mymentorbiz@gail.com if you are ready to join.